Artificial Turf Professional Installation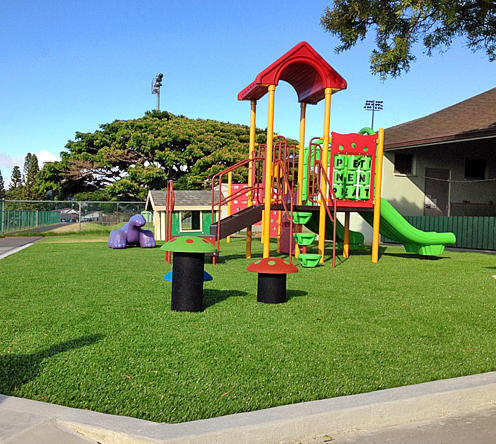 Just like the Genesis Turf artificial grass products, our installations are unique as well. We know a poor installation can make even the best artificial turf look terrible and under perform. We are committed to installation techniques that produce a beautiful end result that will stand the test of time. From our comprehensive base prep, professional cutting and seaming, and proper securing and finishing – we evaluate every step to ensure your project is a success.
With our proprietary backing and seaming system, we eliminate the problems often associated with glued seams. Our mechanically bonded seams make for a better looking install and one that will not be affected by changes in the temperature or weather.
While our unique seaming system makes residential do-it-yourself projects easier than ever before, we always recommend using our professionally trained Genesis Turf installation team when available. Our synthetic grass installers take great pride in their work and treat each job with the utmost care. From specialized tools to polished techniques – their knowledge and experience can turn your project into a complete success. Your Genesis Turf rep will work with you directly before, during and after your installation to ensure your project is completed to your 100% satisfaction. Genesis Turf will never be satisfied until our customers are satisfied. Call us for a quote today on installation of any turf or multi surface product – 855-887-3435.