The Popularity of Artificial Grass in Tampa & Orlando Florida
Artificial grass and the benefits it offers have been well known for years. Artificial turf has been widely used in homes, businesses, and stadiums around the globe for decades. The technology behind turf wearability and realism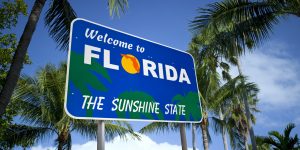 has evolved impressively over the past few years with increased warranty and life spans. The US has seen a growing number of individuals, homeowners, and sports teams commended their artificial grass for various money and time saving benefits. Artificial grass requires zero watering, mowing, fertilizing and other costly maintenance. These benefits along leaps in industry quality have made residents and businesses in Orlando and Tampa Florida take notice and start to cash in!
Why Artificial Turf in Tampa, Orlando FL
From landscaping to playgrounds and sports fields, the demand and number of uses for artificial turf keep on growing in Tampa and Orlando Florida. Offering a natural alternative for dead grass problems due to drought, and cost of natural grass maintenance, artificial grass is saving residents both time and money. Artificial turf made out of natural looking fibers that replicate the look and feel of real natural grass is fast becoming the problem solver people are turning to. Mike, an Orlando resident was quoted saying, "artificial grass from Genesis Turf was just the best choice when we looked at monthly maintenance costs for our home".
Tampa and Orlando residents prefer artificial grass because it makes their yards a perfect space for kids and pets at home. It offers resistance to extreme traffic, is easy to clean, lead and chemical
free, and provides a pest and allergen free environment. Many dog owners agree that artificial pet grass provides a perfect solution that is suitable for their beloved canine. Regardless of whether you share a lawn area with your pet or need to give your canine and other pets an enjoyable and clean space to play outside, an artificial grass surface provides the perfect environment for pets in any climate condition.
Tampa and Orlando area business are finding great uses for artificial grass as well. In many places like veterinary clinics, rooftop buildings, dog parks, commercial landscape, and public playgrounds, artificial turf fits the bill. It provides a safe and clean space for pets in dog parks, or provides a relaxing work space for employees on a building rooftop. It is cutting landscape costs for businesses and exceeding fall height requirements for kid safe playgrounds. With the use of artificial turf growing at over 30% every year, it is no wonder these two cities have become a huge center for turf innovation.
Artificial Lawn Turf for Rental Properties
Orlando and Tampa have always offered a great place for family vacations. With close proximity to Disney, beaches, and nightlife, there is no shortage of rental properties to accommodate families of any size. Since the introduction of services from HomeAway, AIRBNB, and VRBO, homeowners are earning more income by offering their second homes and empty rooms to accommodate tourists and travelers. With some of these homes remaining rented for 70% of the year, and 100% in high travel times during the summer, homeowners are looking for a better way to maintain rental property landscapes. Artificial grass has provided a way so property owners never have to worry about the condition of their rental homes landscape. With zero maintenance cost, this means more money directly in the pocket of the owner, and not in the hands of a landscape mowing service.
Cost Benefits of Artificial Grass
Eliminating major expenses that go along with maintaining your landscape is a huge money saving
opportunity and reduces environmental impact. Florida residents are seeing costs of watering, fueling equipment, pesticides, and fertilizers rising. This makes it more difficult than ever to keep your lawn looking its best. By switching to artificial grass, businesses and homeowners average a 50-70% reduction in their water bills alone. That cost savings combined with no mowing, or expensive landscaper contracts over the next 20+ years and the savings are hard to ignore.
For answers on how artificial turf can benefit your home or business, check out Genesis Turf. As an industry leader, Genesis Turf systems are made to control costs and give a realistic look and feel for any application. They can be found online at www.online-turf.com and 855-887-3435.
https://www.online-turf.com/wp-content/uploads/2018/01/Artificial-Turf-Grass-Florida.jpg
1000
2000
turf
https://www.online-turf.com/wp-content/uploads/2019/08/300x100_online_turf_logo.png
turf
2018-01-17 18:02:01
2018-03-20 09:04:24
The Popularity of Artificial Grass in Tampa & Orlando Florida