Top Trends in Backyard Designs
In 2018 many homeowners are looking to update the look and feel of their backyard. All of the new flashy trends can feel overwhelming and at times just unnecessary. Here we will explore some ways to add a great new look and feel for your backyard or relaxation space without being overwhelmed. These practical solutions will add appeal and value to any home.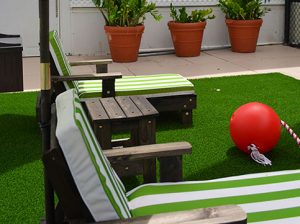 Eco-Friendly Designs:
Being environmentally conscious is on the rise and maintaining a beautiful lawn is no exception. Between worrying about your water usage, wondering about the negative effects of chemicals in your weed killer or insecticide, or simply shelling out money every month on water bills and/or a lawn service really adds up. With all this to consider, artificial grass has become a popular alternative to natural grass. As the industry leader in synthetic lawns, Genesis Turf is happy to offer artificial grass solutions that look natural, are ideal for children, pets and are 100% recyclable. Producing the best artificial grass in the industry, and complimenting elegant landscape designs, Genesis Turf will satisfy your search for a minimal maintenance outdoor living space. Looking to incorporate a synthetic lawn or artificial grass this year? Genesis Turf offers multiple solutions to increase property value and keep more money in your pocket.
Patio and Roof Lawns:
Converting an outdoor area into a relaxing green-space is a quick way to add value and relaxation to your home. Whether you have a patio or a roof top area to call your own, you can have that green-space you desire. Covering a drab cement slab with luxury artificial grass will transform a space into something people want to spend time on. The manicured no maintenance patio and roof top lawns offer a relaxing green space to sunbath, enjoy a cup of coffee, let your pet relieve itself or offer a soft space for children or pets to play. This past year, we have seen an uptick in clients looking to add some green space to their limited outdoor areas. At Genesis Turf, we offer grass solutions that offer an alternative to and often lasts longer than traditional outdoor decking.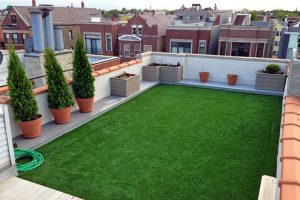 Outdoor Dining:
Imagine an outdoor dining area on your porch or patio. Dine while surrounded by a nice garden, lush landscaping and a BBQ or outdoor kitchen. Creating a relaxing place to eat and entertain outdoors has become a sought-after pursuit. Spending this valuable time outside not only encourages family bonding time, but it also helps you get much needed Vitamin D from the sunlight. Eating "Al Fresco" is also known to be a natural mood booster. For clients looking to create a lush garden with a beautiful synthetic lawn that stays green all year round and cuts down on their water bill, we suggest choosing one of our 11 styles of grass options. In addition to the realistic looking grass, some clients enjoy getting creative with paver stone or mosaics to add some artistic touches into the mix. Your new outdoor entertaining area will soon become the envy of the neighborhood.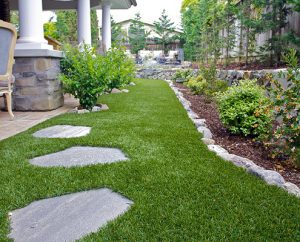 Open Air Living Rooms:
Outdoor living isn't exactly a new concept, but ways of going about it are. From retractable roofs to sliding walls, builders and designers are continuing to find more and more ways to let the fresh air in, and why not? Fresh air has been known to clear lungs and increase lung capacity. Depending on where you live, the air may also contain Phytoncides which are natural chemicals emitted by some trees and plants known to reduce cortisol, the stress hormone in humans. Additionally, sunlight can also induce serotonin, the happy chemical in our brain. Open air living rooms can increase the benefits yielded from fresh air and sunlight. At Genesis Turf, our clients can count on us to provide the right artificial grass to complement their open-air living room spaces. Genesis Turf provides soft, realistic artificial grass to complement outdoor furniture, relaxation areas, or complete landscape solutions. Pets will feel right at home since all of our turf options are antimicrobial and 100% pet friendly.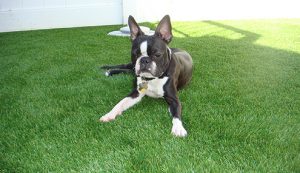 If it's time to update your outdoor space and you are ready to nix the pricy water bill while being environmentally responsible, give Genesis Turf a call at 855-887-3435 to explore high quality and natural looking artificial grass solutions.
https://www.online-turf.com/wp-content/uploads/2016/11/Image2.jpg
475
1276
Lee Rummage
https://www.online-turf.com/wp-content/uploads/2019/08/300x100_online_turf_logo.png
Lee Rummage
2018-02-11 18:17:41
2018-02-18 14:40:48
Top 2018 Backyard Design Trends